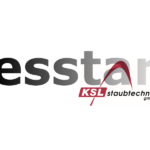 Our esstar separating powders are particularly suitable for films and film products in the food packaging industry. All esstar powders are made from native starches, which are themselves natural foods and a regrowing raw material. Contact of esstar powder and food is therefore possible without any restrictions and is certified accordingly.
The particularly effective separating effect with minimal use of powder for flat films, cast films, plastic bags, sausage casings and other plastic film products is achieved by the KSL quality with a precise and narrow particle size distribution. The powders of the esstar series have to pass multi-stage sieving and air separation processes. Disturbing coarse and unnecessary fine dust particles are removed. This enables extremely low-dust application.
All KSL esstar powders take on electrostatic charge, which leads to good adhesion to the film surface. Particularly strong adhesion to non-polar surfaces (e.g. of PE or PP films) can be achieved with the surface-treated separating powder esstar plus, which also has hydrophobic (water-repellent) properties.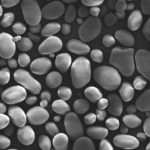 esstar - Your benefits at a glance
1 kg bag – 12 x 1 kg per carton
Downloads for this product