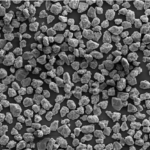 KSL quality
down to the smallest detail
Quality down to the smallest detail – that is our aspiration and means for us:
Quality is our top priority.
Quality must be repeatable.
Quality has its price.
Quality is only possible through the commitment and attitude of all our employees.
The consistent quality of our technical dusts and anti set-off spray powders is decisive. Because only with consistent powder quality, our customers in the various industries can maintain their process quality.
The narrow powder sorting and the low fine dust content are the most important quality features of the KSL anti set-off and separating powders for glass and film production and further processing.
Our KSL standard dusts and self-developed test dusts are characterized by standard conformity and reproducibility.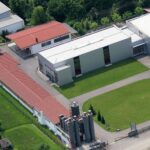 Quality - made in Germany
The basis for the KSL powder quality is formed by our many years of process engineering know-how in the production of technical dusts and our close-meshed and multi-stage quality assurance management, from the receipt of the order through production to delivery.
However, our product quality assurance usually goes "beyond the norm". For that, each batch has to go through a multi-stage testing process before shipping. We produce exclusively at our location in Lauingen (Danube) in southern Germany.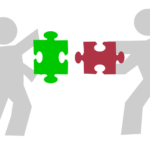 All of our employees are committed to the KSL product quality and the quality of cooperation internally and externally, with our customers and partners.
Listening, finding solutions and mutual support – even if the solution is not obvious – that is what our customers and employees appreciate.
We cultivate the special KSL teamwork worldwide, it characterizes our KSL quality and is therefore the key to economic success.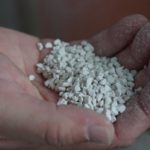 Quality is sustainability
The continuous improvement and assurance of our product quality and all processes involved is a prerequisite for an efficient and careful use of materials and resources.
Because only if all grains of a separating powder have approximately the same diameter, each particle can contribute effectively to the separation.
This enables a minimal use of powder, since unnecessary coarse and fine particles are avoided. In this way, we also make an important contribution to environmental protection.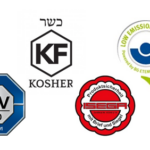 Protecting the health of people and nature is an integral part of our understanding of quality. Safety and health protection are regularly checked by external and internal audits and are subject to constant improvement.
Our anti set-off powders are certified as particularly low in fine dust and meet the requirements of the BG ETEM.
The KSL anti set-off powders and KSL separating powders are also fully suitable for contact with food (also kosher). Please find the corresponding certificates here.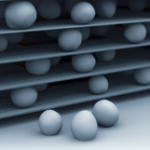 Our customers can rely on KSL quality. Effective, sustainable products and processes for the highest quality standards are confirmed by numerous certifications.
The official certification of our QM system according to ISO 9001 has been achieved continuously since 1998. Since the initial certification, we have been constantly improving our standards and the actions derived from them.
Successful re-certifications confirm our progress and strengthen the trust of our customers and partners in us and our products and services.