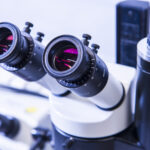 Changes and ongoing developments of our customers' products and production processes can result in the need for correspondingly adapted or newly developed powders and dusts. You can count on our support in this regard.
Especially when technical parameters change or new fields of application emerge, we have the opportunity to react flexibly in order to make adjustments or create new developments. As a result, a coordinated interaction between powder, substrate and application type can always be guaranteed.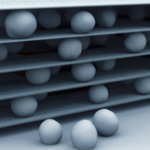 Development
of separating powders
Possibilities of varying separating powders are e.g.:
Particle size adjustments
Exchange or adjustment of the base material
Adjustments regarding additives
Variation in fluidity
Adding special properties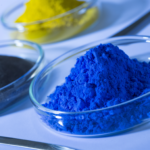 Development
of test dusts
Here the options are almost unlimited, e.g. the following dust or particle properties can be selected and changed:
Material type (organic, mineral, metallic, fibers)
Particle size distribution (fine, coarse, narrow or broad distribution)
Particle hardness (soft, hard)
Particle shape (round, angular, fibers, platelets, …)
Color, UV activity, etc.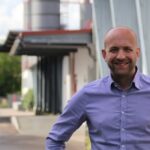 Dr. Stefan Grob - Product development / Application advice
Your contact for questions about product adjustments or new developments is Dr. Stefan Grob. He manages our laboratory and is responsible for the application advice of our customers. He will be happy to advise and support you with your specific request.
Telefon: +49 (0) 9072 / 95 00 – 25
Mobil:    +49 (0) 1511 / 1784819