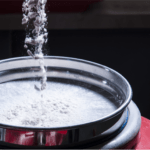 In the field of environmental simulation, test dusts and their correct choice play an important role. Their characteristics vary considerably in terms of chemical composition (e.g. mineral, organic, metallic), particle size distribution (from ultrafine to extra coarse) or shape (e.g. angular, round, fibers). Depending on the request we offer:
Moreover, for new applications, we also produce tailor-made dusts for our customers.
Our products
The right test dust for every application. We offer a large selection of standard dusts, own KSL test dusts and well-sorted fractions of pure materials. For assistance with the selection, please contact our application support.