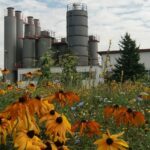 Sustainability at KSL
Out of respect for people and nature
Sustainability – out of respect for people and nature – is reflected in many ways in our actions, our products, and our sense of responsibility.
As an owner-managed, medium-sized company, everything we do is laid out on a long-term basis. We are convinced that lasting business success is only possible through respectful cooperation between people and nature.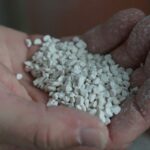 Our separating powders are mostly made from regrowing and biodegradable base materials. Whenever possible, we obtain the raw materials for our powders based on starch and limestone from the nearby area of our company location in southern Germany.
Our powders and dusts are low in fine dust and designed for minimal application. For us, minimal use of powder is sustainability in practice. In this way natural resources and the health of the users are protected. This promotes occupational safety and environmental protection.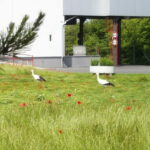 Understanding and knowledge – also for the success of our customers – this is the key of success for KSL.
We therefore maintain a cooperative partnership with our customers and suppliers. Listen, communicate and develop solutions together – these values characterize the long-term partnerships with our customers and suppliers.
The KSL management and all employees are committed to sustainable and resource-saving action and live this every day, e.g. by developing continuous improvements of processes and products.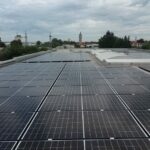 Investments in the future
Investments in the future are necessary for a long-term strategic orientation. In addition to our product range, which is constantly being improved through adjustments and new developments together with business partners and research institutes, this also includes training and further education measures for our employees.
Last but not least, we invest continuously in energy saving measures, e.g. by installing our own PV system. To further increase energy efficiency, an external energy audit was carried out in 2022, a report was prepared in accordance with DIN EN 16247-1 and the savings potential has been continuously leveraged.