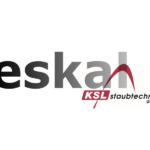 eskal – natural calcium carbonate
Our eskal separating powders are preferably applied on the inside of the film tube directly after the extruder in water-cooled blown film/tubular film extrusion. They are temperature-stable and non-flammable. Thus there is no danger of dust explosion in the vicinity of the hot extrusion dies.
Due to the vertical processing direction of the film tube, fine and therefore light powders such as eskal 10 and eskal 15 (plus) are typically used. Due to their small particle sizes, the individual grains are virtually invisible to the human eye and therefore do not impair the appearance of the packaged goods.
The separating powders of the eskal series are ground from natural calcium carbonate into different grades. All eskal powders are characterized by uniform particle sizes. This ensures an effective separation effect with minimal use of powder.
The powders of the "plus" variant are surface-treated powders that exhibit better adhesion on non-polar film materials (e.g. PE, PP).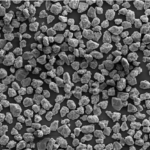 eskal - Your benefits at a glance
1 kg bag – 12 x 1 kg per carton
​
Downloads for this product