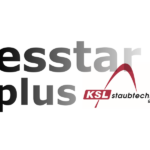 Our interleaving powders esstar plus are particularly suitable for use on sensitive glass surfaces. When separating coated glass, round and soft particles are advantageous. The coated glass surface is protected and scratching of the pane is prevented.
This property is also used for separating mirror glass. The powdered interleavant must adhere firmly to the protective varnish surface of the mirror without pressing into the layer that has not yet fully hardened.
The powders of our esstar plus series are made from high-quality native starches. This regrowing raw material offers the advantage of almost round and soft particles. Due to extremely narrow particle size distributions, these powders can be used with very little dust and offer an excellent distribution behavior on the pane.
The application e.g. with nozzle spraying devices is easy and the adhesion on the glass surface is excellent. An even application is also possible with electrostatically working roller systems.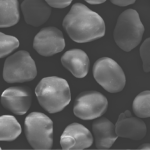 esstar plus - Your benefits at a glance
round and soft particles for sensitive surfaces
excellent particle sorting, very low dust content
excellent distribution and adhesion on the glass surface
application with all nozzle applicators and roller systems possible
suitable for the bonding process in the autoclave
regrowing raw material
1 kg bag – 12 x 1 kg per carton
Downloads for this product