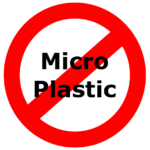 Interleavants without microplastics for float glass
Today, interleaving powders for flat glass consist almost exclusively of plastic powders, which are considered microplastics by definition due to their typical particle sizes. It is therefore our goal to develop environmentally friendly separating powders without microplastics, which still have the proven properties of our current esplas powders (good flowability and dustability, good adhesion to the glass surface, good separating effect, washable, non-corrosive, etc.).
In cooperation with glass manufacturers and manufacturers of powder application devices, we have developed the first promising prototypes. These are biodegradable powders made from regrowing raw materials, which have a property profile comparable to that of our current plastic powders. If you would like to test our microplastic-free separating powders in your production, please contact our application advice.