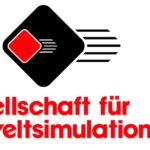 Energy losses of PV systems due to dust-related soiling – causes, effects and measures
The 51st annual conference of the German "Gesellschaft für Umweltsimulation" (GUS, Society for Environmental Simulation) will take place from March 29th to 30th, 2023 in Stutensee-Blankenloch near Karlsruhe. KSL staubtechnik gmbh will be represented again this year with an own presentation. Dr Stefan Grob presents a joint work with the Fraunhofer CSP in Halle: "Energy losses of PV systems due to dust-related pollution – causes, effects and measures".
Soiling, i.e. the adhesion of dust particles on PV surfaces, can lead to relative performance losses of more than 1% per day, especially in arid and semi-arid climate zones. There are numerous approaches that deal with this problem worldwide. For example, two guidelines were developed as part of the German standardization that address this topic. Part 1 of VDI 3956 serves to better estimate the susceptibility of PV surfaces and coatings to dust adhesion and accumulation. DIN SPEC 4867, on the other hand, presents a standardized cleaning test method that can be used to test the abrasion resistance of PV coatings. Both standards, for which KSL has developed its own test dust, will be presented in detail.
Our managing director Dr. Rupert Stadler and our application consultant Dr. Stefan Grob will be on site for the entire conference and look forward to personal talks and discussions with you as part of this year's GUS annual conference.